Disturbance from honking traffic and the drilling machine at the nearby construction site while you are listening to your favourite track can be annoying. Also, kids creating a ruckus while you are working from home or your partner switching on the vacuum during a client callcan leave you embarrassed. At one point or the other, we all need noise cancelling headphones in our lives that can save us from all the ambient noise. These devicescreate an environment that does not let the wearer hear any background sounds and get distracted. You can carry on with your office calls or enjoy a soulful rendition in peace without any interruption with these exceptional devices.Theyextend an immersive experience by conjuring up a soul-stirring world created by the crystal-clearaudio coming from the headphones.
With people spending more time indoors because of the COVID-19 pandemic , noise cancelling headphones have become a necessity since remote working has become the new normal. They offer the best engagement when you are watching a movie on your laptop or listening to a podcast on your phone or enjoying an audiobook while travelling to work. You can listen only to the sound you want to hear and remove all the interference that distracts you or breaks your chain of thought.
With so many sound waves travelling towardsyouat any given point, you need to choose what you want to hear, and these headphones help you do it. So, if you are planning to go shopping, you first need to look at the best noise cancelling headphones to buy in 2022. With our comprehensive list, you can quickly find a device that suits your needs and fits within your budget. Since the marketplace will leave you spoilt for choice, our specially curated guide will help you to make an informed decision. Let us understand its mechanism to identify the best in the lot.
What Is a Noise Cancelling Headphone?
Noise cancelling headphones remove all the ambient noise and help you to focus on the audio coming through the device. It helps you to tune out any external sounds that can hinder your leisure or work hours. However, you need to know about the two types of noise cancellation devices – active and passive.
Active noise cancellation(ANC) is based on the latest technology that involves the creation of an anti-noise signal by the headphones. The signal is produced by the device when it identifiesexternal noise and understands its sound pattern. The anti-noise signal cancels out the incoming sound so that the wearer does not feel any disturbance. It is also known as destructive interference and cancels outlow-frequency noises, such as the sound of the ceiling fan. The ANC headphones can be further divided into three categories, feedforward, feedback, and hybrid.
In the feedforward ANC headphone, the microphone is positioned externally, which makes it pick up noise before the wearer and generate destructive interference to cancel it out. It is considered a better version because it can cancel high-frequency noise of up to 1-2 kHz. However, it may not be able to successfully remove sounds at lower frequency.
The feedback ANC headphones have the microphone positioned inside the ear cup where it receives the signal from the speaker and corrects it. However, it is unable to work on high-frequency sounds. On the other hand, the hybrid ANC headphones have two microphones that are placed inside and outside. Thus, it covers the gaps of both feedforward and feedback headphones. It can work on arange of frequencies and cancels noise even when the headset is not worn properly. The downside of buying this type of headphone is that you will have to pay a lot more to own them. Also, the presence of two microphones can create white noise, so you need to know its right usage.
Passive Noise Cancellation headphones use the design and material of the device to control the noise. For example, the padding and the shape of the ear cups help in blocking the ambient sound that can be highly distracting, such as high-frequency sounds from nearby traffic signal or people talking on the train while you are travelling. These are preferred for work purposes by professionals who do not need a fancy or expensive device to get the job done. It is common to find many people wearing wireless earbuds while running, working or listening to music. However, noise cancellation headphones are more beneficial as they allow you to drown out all the ambient sound.
Best Noise Cancelling Headphones to Buy In 2022 
When you start your search, you need to keep in mind that active noise cancelling headphones are priced a bit on the higher side because of the advanced technology used in the small device. Since you are looking for a product that can save you from all the distortions during playtime, you must prepare your budget. If you do not want to spend too much, you can also find some pocket-friendly options. However, you will have to settle for lower sound quality if you move down the price ladder. So, here is a list that will help you to choose the best noise cancelling headphones in 2022.
Sony WH-1000XM4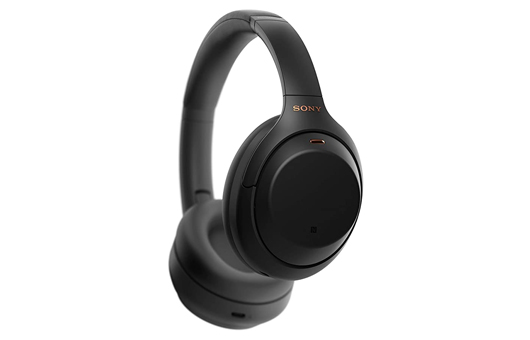 The best noise cancelling headphone to buy is the Sony WH-1000XM4, which was launched in 2020. It is a step ahead of the older version and all other products available in the market at present. The highly reputed brand has improved on blocking lower frequency sounds that impact the sound quality, such as the noise of the train or car while you are travelling. It is equally good at cancelling the noise of people talking in the background to provide you with a noise-free experience. Another advantage of buying theseheadphones is that it allows you to connect to two devices simultaneously, which does away with the inconvenience of juggling between devices while working.
It also has a longer battery life (30 hours) as compared to the rival brand Bose. The device comes with several sound customisation features and class-leading sonics. Its specifications include Dual Noise Sensor Technology, Alexa Voice control, next-level music with Edge-AI, 10-minute charge for 5 hours of playback, touch sensor control, wearing detection that pauses playback when the headphones are removed, pairing with multiple devices, and long-lasting comfort. Thus, you can enjoy your music uninterrupted for a long time without any disturbance from external sounds. It is priced at $378 and can be bought in black and white colour.
Buy Now
Bose Noise Cancelling Headphones 700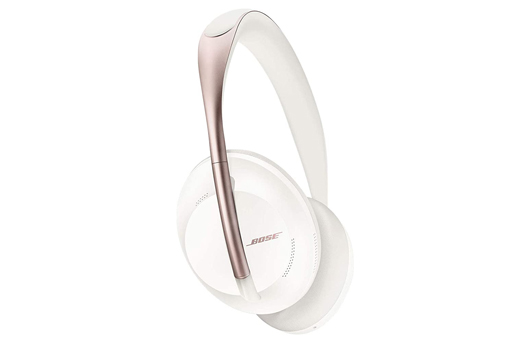 The Bose Noise Cancelling Headphone 700 is an upgrade from the previous model and gives you better sound quality and noise control. Bose is known for its outstanding technology and effective noise cancellation,and you can expect the same from this model. They offer 20 hours of battery life and have a strong build quality that makes them robust and sturdy. The prominent features of the headphones include a transparency mode, pairing with Alexa and Google Assistant, customisable 11-level noise cancelling, movement sensor that adjusts the sound according to the movement of the wearer,swipe gestures for playback, surround sound, and USB-C charging.
The new design of the device is an attractive feature that comes with an array of six microphones that offer superior noise cancellation. It is considered highly effective for work-related video calls where you cannot afford any distractions. The voice control feature doesn't make you keep looking into the phone for controlling the sound or listening to music. Theseheadphones can be bought for $340 and are in direct competition with the Sony WH-1000XM4.
Buy Now
Bose QuietComfort 45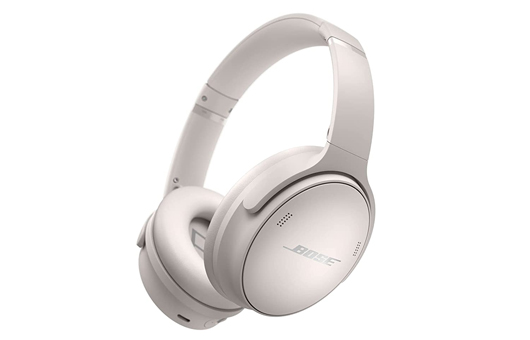 Among the Bose headphones, you can find one more excellent option that has been getting rave reviews from users. Bose QuietComfort 45 is known for its enthralling sound and excellent comfort level. Its mechanism involves the useof tiny microphones that assess, evaluate, and react to external noise by cancelling it with an opposing signal. It has got the attention of music lovers because of the TriPort acoustic architecture that adds depth and fullness to the output. You can hear clear vocals and music even when the volume is turned up as the bass remains consistent.
You can choose between aware and quiet mode. The aware mode allows you to hear the ambient sound along with the audio and the quiet mode blocks it. The ear puffs are made from plush synthetic leather and impact-resistant nylon, so they are durable as well as comfortable. The 24-hour long battery life allows you to enjoy music for a long time and its Bluetooth can work up to 30 feet away from the paired device. You can also take advantage of the Bose Music app to adjust the settings and know the device better for a satisfying customer experience. Priced at $425, it presents a good deal as you get the best audio quality.
Buy Now
SENNHEISER HD 450BT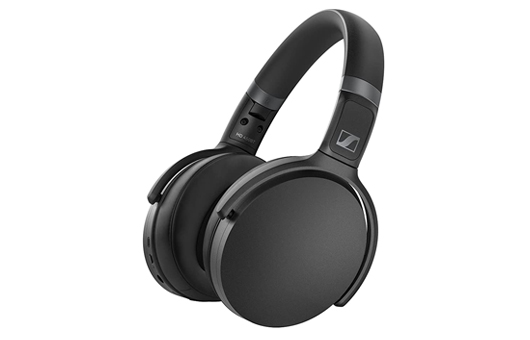 The SENNHEISER HD 450BT noise cancelling wireless headphones come with Bluetooth 5.0 and 30-hour battery life. It is the most affordable noise cancellation headphone that offers consistent connectivity including AAC and AptX Low Latency codec support, which offers perfect synchronisation of audio and video. Priced at $187.13 in black and $205.85 in white, it fits into the budget and provides active noise cancellation so that you can enjoy music and audio without any interference. It includes USB-C fast charging and has intuitive control features that make it easy to use and handle. It can also be controlled through Siri and Google Assistant.
The Sennheiser Smart Control App provides support to users to customise the audiousing anequaliser or listen to their favouritepodcast with an enhanced speech quality andget firmware updates. It can be folded easily and has a carry case to travel without any worries about damage or space constraints. The ergonomic design makes it comfortable to wear for long hours while travelling or listening to music.
Buy Now
Master & Dynamic MW65 Headphones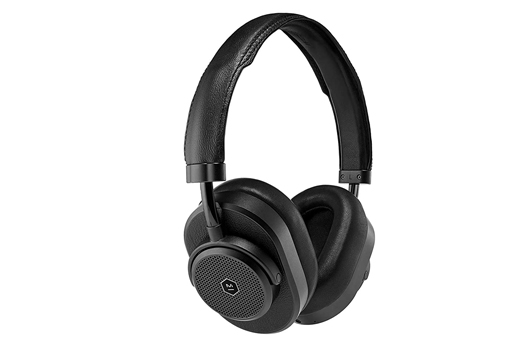 If your budget allows you to adda few hundred dollars, you can enter the luxury active noise cancellation headphone segment. The Master & Dynamic MW65 Active Noise-Cancelling (ANC) Wireless Headphones fall in this category and justify lavishness. Available in four colours – black, gunmetal, brown, and grey, these devices offer a three times better Bluetooth range of more than 20m and over 65 feet. With a battery life of 24 hours, these headphones can help you listen to audio uninterrupted for hours. It includes two noisecancellationmodes thateliminate all the unwanted external noise and help you focus. Thus, they are ideal for plane travel, train travel and other noisy surroundings.
Its ritzy appeal can be felt in the craftsmanship that includes a lightweight body made from anodised aluminium metal and premium leather for durability andexemplary comfort.The earpads are made from replaceable Lambskin and are wrapped inmemory foamto avoid any pressure on the ears. The built-in dual microphones help you to enjoy crisp and clear music or make phone calls without any problems of noise even while travelling.
Buy Now
Plantronics – Voyager 8200 UC (Poly)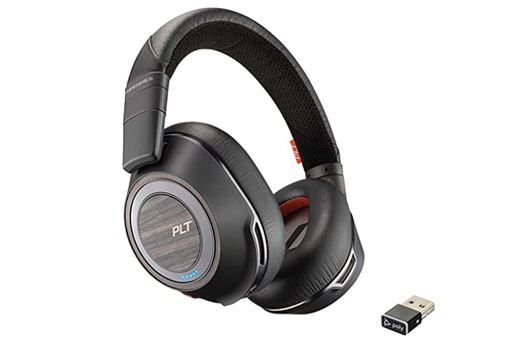 The Plantronics -Voyager 8200 UC comes with a dual ear (stereo) headset and USB-A, which allows easy compatibility with a PC, Mac and a mobile phone. Thus, it helps you to experience a disturbance-free Zoom call or Microsoft Teams meeting while you are working from home. It is ideal for making audio calls when you want a hands-freeexperience while walking or cooking. The stereo sound is perfect for listening to music in any environment as it cancels ambient noise wonderfully. It completely blocks the background sounds so that you do not get distracted while working or concentrating on something important.
With its long-range Bluetooth, you can roam freely for up to 98 feet and enjoy the sound from your phone or PC from far away. Its boomless four-microphonesoffer unmatched noise reductioneven in the noisiest places. The device allows you to enjoy20 hours of talk time and 24 hours of listen time in one charge, which makes it ideal for travelling and on-the-go calls. The best part is that it comes with two years global warranty. Priced at $360.34, it is a bit on the higher side but has great sound quality.
Buy Now
Razer BlackShark V2 Pro Wireless Gaming Headset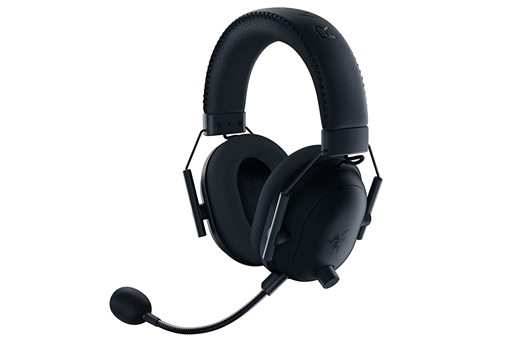 If you are a gaming buff who doesn't like to be disturbed by external sounds during an intense game, you need the Razer BlackShark V2 Pro Wireless Gaming Headset. It offers THX 7.1 Spatial Surround Sound with 50mm drivers and a detachable microphone.It syncs perfectly with any gaming console, including PC, PS4, PS5, Switch, Xbox One, Xbox Series X & S, and has a 3.5mm headphone jack for connectivity. Razer THX headphones are among the bestselling gaming devices and offer an immersive experience with realistic audio and surround sound. Its unrivalled spatial audio and Triforce Titanium 50mm high-end sound drivers transport the wearer into the surreal world of the game with reverberating sounds.
It can be tuned to highs, mids and lows and has comfortable ear pads that are oval and are infused with gel that offer perfect cushioning. The comfortable design of the headphones makes sure that the wearer doesn't feel heat or pressure over the ears.Its hyperclear cardioid microphoneis tuned to get a focused voice pickup area.Its advanced voice tweaking options allow having a mesmerising experience while going through the fantasy world of stunning games.
Buy Now
Edifier W860NB ANC Headphones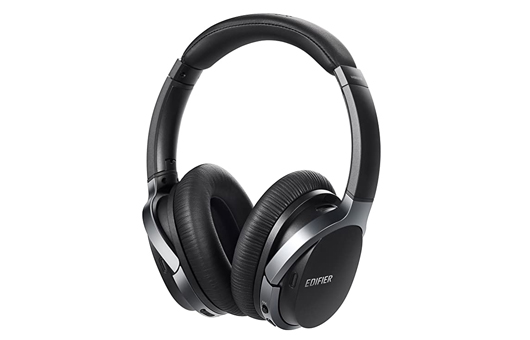 Since we already discussed the different types of ANC headphones, here is the one that uses hybrid technology. The Edifier W860NB includes both AMS noise reduction chip with feedback and feedforward composite noise reduction technology. Thus, you can reduce external noise by up to 30dB to avoid any interference while listening to your favourite tracks. It works by picking up the environmental noise through the amplifier and generating a recurrence that removes the noise.The touch controls allow the wearer to simply tap on the buttons on the headphones to adjust the volume or change the track.
Its long-lastingbattery offersup to 25 hours of ANC playback and 45 hours of wireless-only playback so that you can enjoy music non-stop. Its comfy designallows the wearer to keep them on for as long as they want without any discomfort as the earmuffs and headband can be adjustedas per your need. Another impressive feature of the headset is the Qualcomm aptX audio codecthat ensures lossless compression over Bluetooth. Priced at $245.06, the smart touch headphones offer a captivating experience.
Buy Now
Soundcore by Anker Life Q20+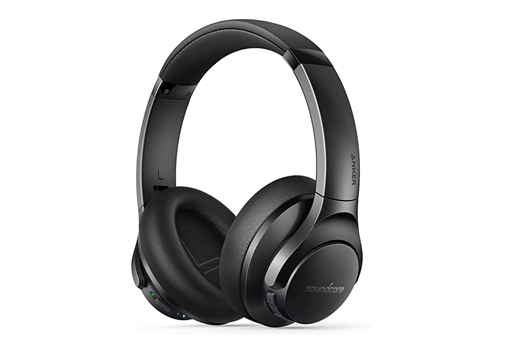 When you have budget constraints but still need ANC headphones with good quality sound output, you can opt for the Soundcore by Anker Life Q20+ . Providing a high-resolution audio to the user, the budget-friendly device can be bought within $135 and has custom 40mm dynamic drivers thatplay music with vivid details and amazing clarity so that you can enjoy an enhanced listening experience.The hybrid ANC technology eliminates a wide range of low and mid-frequency sounds, including noise duringaeroplane travel andhonking traffic.
The Soundcore mobile app allows the users to choose from 22 pre-set EQ modes or customise it to use it as per their needs. It offers supreme ease while switching between noise cancellation and normal or transparency modes.The 5.0 Bluetooth makes sure that you quickly connect with other devices and the built-in microphone allows clear calling.
Buy Now
Bang & Olufsen Beoplay H8i Wireless On-Ear Headphones
Bang & Olufsen Beoplay H8i Wireless On-Ear Headphones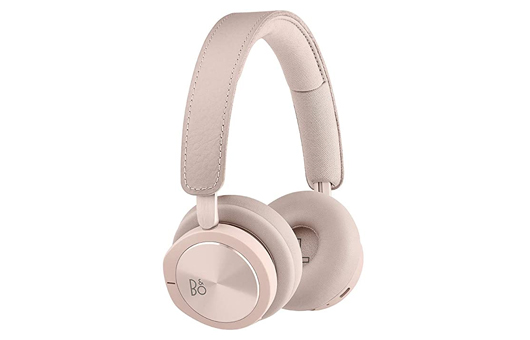 If you are willing to shell​out more for a luxurious headphone that can be flaunted at work and among friends, you can opt for the Bang & Olufsen Beoplay H8i Wireless On-Ear Headphones. Offering active noise cancellation, the headphones offer superior clarity and comfort. The lightweight design is embedded with a proximity sensor and has transparency mode. Its opulence is visible in its luxuriant make and material and high-quality audio output is apparent while making phone calls. Offering a playtime of 30 hours, the stunning device never lets you miss a beat as it pauses automatically when you remove the headphones.
It blocks ambient noise and offers unmatched sound quality that is clear and hypnotic. You can switch back to the environmental sounds by activating the transparency mode with the click of a button. The stylish headset allows you to move while listening to music with its wide-ranging Bluetooth. The appealing design includes anodised aluminium discs, a fashionable leather headband and lambskin and memory foam earpadsthat do not make you feel any pressure or heat during the playtime of up to 30 hours.The modern and ergonomic design makes it more attractive to the younger generation. Other significant features of the device include a 1.2 m audio cord with a 3.5 mm jack, a 1.25 m USB-A to USB-C cable, and a flight adapter.
Buy Now
Things to Know When Buying a Noise Cancelling Headphone
The features of the headphone play a significant role in determining its value for money. You need to look at a variety of attributes, besides the price and look of the device,before adding it to the shopping cart. Here is what needs your sincere attention.
Technology Used for Noise Cancellation
As stated above, headphones use passive and active noise cancellation technology. Within ANC, there are three types of effective noise cancellation techniques. You need to look at the pros and cons of every type before picking it as the final choice. Make sure you test them when you are purchasing a specific model to understand the level of external noise control and clarity of sound according to your needs. If you will be using the headphones in a high decibel environment like a train or when someone is using a cordless stick vacuum under your feet to clean under the table, you need to pick the device after thorough satisfaction.
Sound Quality
Once you have decided on the technology, you need to focus on the audio. It is of utmost importance when you are buying a headphone. Thus, you need the perfect device that covers your work-related needs as well as entertainment-based desires. The headset must have powerful drivers and adaptive sound along with customisation features that will help to adjust the audio as per your requirement and the level of noise in the background. Also, make sure that it isolates all the ambient sound at different frequency levels. Phone call quality should also be evaluated by the buyer for complete satisfaction.
Design
Besides looking trendy and stylish, the noise cancellation headphones must be ergonomically designed to sit comfortably over the head and ears. They should have adequate grip over the ears so that there are no gaps, which can lead to ambient noise seeping into the ear canal. The cushions must cover the ear completely. You must check them physically to understand the comfort level of the device. Make sure that it is not heavy as wearing it for long hours can create pressure on the head and the ears. Also, the earmuffs should be of good quality, otherwise, they can become easily ripped or worn out after a few months.
Battery Life
With battery-operated devices, you need to know the playtime provided by the device after a single charge. Most of the high-end brands boast of 20-30 hours of listen time so that you can easily complete your daily commute to the office and take calls throughout the day without worrying about running out of battery. Some of them also provide up to 3 hours of listen time after 10-15 minutes of charging, so don't forget to check this feature.
Bluetooth Range
The better the range of the Bluetooth technology embedded in the headphone, the farther you will be able to move without the call dropping or losing the signal. The Bluetooth range of these devicesvaries from up to 30 feet to over 90 feet. If you love moving around after pairing your device, you need to check this specification so that you can hear clear audio even when you move to the second level of the house and the phone is at the ground level.
How To Test Noise Cancelling Headphones When Buying?
It can be challenging to test the audio quality when you are inside the store, but you must not leave any stone unturned while examining the product. Use it in the noisiest corner of the retail store and the quietest one to check the difference in sound with and without disturbance in the background. You should keep it on for some time so that you can check the comfort level while wearing it. Also, listen to a variety of music ranging from hip-hop and jazz to R&B. Make a call from your phone and connect the Bluetooth of the headphone to evaluate the sound quality. Moreover, you can move around the store to check the range of the Bluetooth.
Do the testing with various brands so that you get a clear idea about the level of noise control achieved by each product. Shortlist the best ones and then check all the other features like warranty, battery life, design, technology, price, add-ons, discount, etc. Pick the one that suits your budget and your needs perfectly.
Why Do You Need Noise Cancellation Headphones?
If youhave been getting disturbed by your pooch barking in the background when you are on an office call, or the kids are making noise around the house when you are trying to watch a new movie, you need noise cancellation headphones. There are dozens of uses of noise cancellation headphones. Let us look at the most basic ones.
Better Focus
With online classes going on for college students and school kids, these noise cancellation headphones can help them to concentrate on the lectures and classes without getting distracted by conversations at home or TV playing in the background or someone using the food processor in the kitchen. With clear audio support, children and adults can remember the information vividly and learn better.
Enhanced Experience
Whenever we are disturbed during our business call or while listening to music, we tend to increase the volume to hear clearly. However, it is detrimental to the health of our ears. Noise cancellationheadphones allow the user to eliminate the disturbance created by the external environment and enjoy the audio without any noise. It works best when you are on a noisy office floor or travelling in an aeroplane or train and need silence to work or enjoy.
Safe Hearing
We usually tend to forget about our ears when thinking about safety. While we do not hesitate to buy the best humidifier for fresh air, we think twice before buying headphones that protect our ears. If you spend too much time in a noisy place or working in high decibel volumes, you are at risk of hearing loss, headache, sleep deprivation and more. Noise cancellation headphones come in handy in these situations and help the wearer to block all the piercing sounds and relax peacefully.
Health Benefits
When you are taking a long flight to another country, the noise cancelling headphones help in getting rid of jetlag and travel exhaustion by helping you to sleep without any noise from the plane and co-passengers disturbing you. These devices also come in handy if you get stressed by extreme noise levels in the surroundings. It reduces the overstimulation of your ears by drowning out the ambient noise.
Look and Feel
These devices are loved by gamers and youngsters who love to flaunt them in various colours and designs. Music lovers and mixers who have their own social media channels with several followers can use this for their work and looking happening in their videos. DJs and people working in manufacturing units can also make use of these devices to stay unaffected by the blaring microphones and sound of machines. In addition, they add an appeal to your persona and give you a cool vibe.
Conclusion
If you have been looking for noise cancellation headphones to buy in 2022, you need to figure out the utility of the device and your final budget. The next step is to understand the key aspects of the product and compare different brands. If you are unable to choose, look at our guide for a quick review and buy the best headphone that will give you an enriching listening experience.