Buying a phone is a smart way to enter the New Year with a bang! Smartphone has become a necessity in the digitally connected world where everyone is reeling under the pressure of fear of missing out. These devices have become the lifeline of individuals who use them to check their work emails, get chat messages from colleagues and interact virtually through video calls. Besides working professionals, students and individuals also find them highly functional when searching for information, shopping online, banking or paying their bills.
A Smartphone can do everything that the computer does within its sleek and compact body. The added advantage of clicking photos and making videos has enabled people to become celebrities overnight through social media platforms like TikTok, Instagram, and YouTube. The advantages associated with a mobile phone are endless, and its number of users in Australia is expected to grow to 22.7 million in 2023. Its popularity can be gauged from the fact that the number of mobile-only users at home jumped from 29% to 60% between 2015 and 2020 in the country. Staying away from their phones has become a task for most teenagers and adults because of the easy access to entertainment, information and social engagement.
However, buying a smartphone is challenging because of the vast range of options available in the market. Besides selecting manufacturers like Apple, Samsung, OPPO, Sony, HTC and Google, you must choose the version that fits your budget and fulfils your needs. Upgrading to the latest version has become a trend among gadget geeks and those who wish to flaunt their handheld devices. A huge population connects using the latest mobile phone with their status symbol.
Most brand-conscious and fashion-forward individuals wait for the new launches every year to grab them at the earliest. So, whether you buy a Smartphone for work, utility, or to maintain your social standing, you may find yourself spoilt for choice. Let us help you by providing a complete guide on the best Smartphone to buy in 2023 in Australia with information about the features to consider when comparing phones, a list of the topmost brands and the benefits of acquiring the device. It will help you choose the best brand, version, and technology needed to stay connected. Let us begin with the basic information to make the process easy to comprehend.
What to Look for When Buying A Smartphone?
A smartphone is an all-pervasive device in the current social set-up because it offers unlimited access to the internet, music, videos, social media, emails, messaging, cameras, etc. These devices come in various shapes and sizes and are recognised for their advanced features that bring communication and engagement to our fingertips. Similar to buying any product online, we need to look for significant aspects and specifications of the Smartphone that can impact our usage. Here is what needs to be assessed and compared with other brands.
Mobile Operating System
When buying a smartphone, you must pick the right operating system from Android, Windows and iOS. While Apple offers iOS, Samsung, Google, and OPPO provide Android phones. While iOS is considered user-friendly, Android provides more options for customisation. With iOS, you will get the Safari web browser instead of Google Chrome and Apple Maps instead of Google Maps as default apps. You can, however, download the Google apps separately. The Apple app store has limited apps, and the device is not completely under the control of the user. However, iOS continues to be the most used mobile operating system in Australia.
Accept Verbal Commands
Choose a smartwatch that quickly accepts verbal commands whenever you want to dictate any email, message, or make an appointment. It will automatically add to the calendar.
Processor
The processing speed of the mobile phone is of utmost importance. Do not get carried away by the promotional talk and various fancy names, including Quadcore, Snapdragon and more. Check the processing speed of the Smartphone measured in GHz. The higher the speed, the faster the phone will perform. You don't need the sonic speed if you use your phone for calling, chatting, emailing and browsing. You can buy any mid-range phone. However, you need a high-speed processor if you love playing heavy-duty games, watching HD movies on your phone, and toggling between multiple apps. A high-end Smartphone provides the same gaming experience as any of the best gaming laptops.
Phone Display Capabilities
The display quality of the Smartphone depends on its size and resolution. The high-end phones come with a large screen and high refresh rate that help users to enjoy streaming videos and playing games with faster response time and easy scrolling. A 5.5 to 6-inch screen size is good enough, and you can opt for AMOLED to ensure a smooth viewing experience. However, AMOLED is more expensive than OLED and LCD.
Camera Quality
Many premium-category phones are sold based on their ability to click life-like photos. If you are an avid photographer or wish to create high-quality videos for social media, you need to buy a phone that offers zoom, wide-angle features, and good pictures even in low light. So, if you plan to use the camera a lot with various clicks, you need a 12-16 megapixel camera. If you do not use a camera often, you can settle for an 8-12 megapixel camera.
Battery Life
When using a mobile phone, it is essential to have a battery life that allows you to watch movies, play games, chat with friends, browse the internet, and do much more without quickly draining the battery. Most phones offer a battery that runs for up to 24 to 48 hours on a single charge. If you are looking for a phone with a longer battery life, opt for a larger battery (between 4,500mAh-6,000mAh) and change the settings on your phone to low power mode.
Storage Capacity
Mobile phones have Random Access Memory (RAM) and Read Only Memory (ROM). While RAM is needed to maintain the speed of running different apps and features, ROM is required to store videos, photos and apps. You can opt for 2 GB RAM and 16 GB ROM if you do not have many apps and videos. However, if you have a lot of apps and need to store a huge library of videos and photos, go for 4 GB RAM and 64 GB ROM. Some users also insert a micro SD card into the phone to increase storage space, but it does not offer speed.
The Best Smartphone to Buy in 2023
The world is moving towards futuristic devices that make our lives more comfortable. These range from smartphones and portable Bluetooth speakers to smart cars and refrigerators. The demand for these products is ever-increasing, leading to many businesses foraying into the industry. The stiff competition among manufacturers has created several versions of the device that have left buyers spoilt for choice. So, here is a list of the best Smartphone to buy in Australia this year.
1. iPhone 14 Pro (128 GB)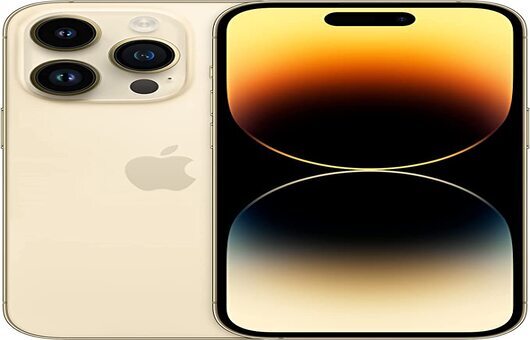 Apple is the leading brand when it comes to mobile phones in Australia. In the past decade, the American multinational has held more than 50% of the market share and continues to dominate the market. A big reason for this is that most Apple users are loyal buyers and have not switched because they find the device to be highly satisfying and intuitive. The tech giant is known to offer high-quality products and iPhone 14 Pro is its most advanced handset until it launches iPhone 15 later this year. Priced at $1749, the smartphone has a Super Retina XDR display and offers bubbles up for music, sports score and FaceTime while using the phone.
The specifications of this handset will blow your mind because it comes with a 48MP primary camera and provides two times brighter visual quality in sunlight. Using 5G cellular technology and iOS 16, the device has an Always-on and Promotion display. The solid design of the phone includes a surgical-grade stainless steel body and ceramic shield glass with water and dust resistance. In addition, it has a vital safety feature that detects a car crash and notifies emergency contacts. The stunning inbuilt camera helps you click highly detailed pictures with excellent resolution.
Those interested in filmmaking can take advantage of the cinematic mode to create movie-like videos. Also, the action mode allows making handheld videos without jerks and tilts. The high-end phone is superfast even while handling heavy loads and long battery life offers 23 hours of video playback. You can choose between iPhone 14 Pro and Pro Max. The latter has a 6.7" screen and 29 hours of video playback time, while the rest of the features are the same for both versions.
2. Samsung Galaxy S22 Ultra (256 GB)

Catering to the demands of the younger generation, Samsung has created the Galaxy S22 Ultra mobile phone. Capturing brilliant videos, the smartphone is made for 8K recording that gives the best resolution possible on a mobile. Its Auto Focus Stabilisation allows steady videos even while holding it in hand and moving. It offers crystal clear and sharp images even at night, and the resolution of still pictures stands at 108MP. Thus, making videos for TikTok, Instagram Reels, and Facebook has become easier and grander than ever.
The superior quality display adapts the colour contrast according to the lighting in the room or outdoors and provides a stunning viewing experience. Leveraging 5G cellular technology and the Android 10.0 operating system, this Samsung phone comes with a vision booster, robust aluminium frame and Gorilla Glass. Priced at $1949, the device offers fast charging and a long-lasting battery with smooth scrolling and tapping experience.
Another key feature of this smartphone is the new S Pen that allows editing photos with high accuracy. Creative people can write, edit and draw with the same ease as experienced with pen and paper. Thus, whether you wish to capture a bright skyline at night or make high-resolution videos, you can achieve the best standard with this mobile device. It also allows you to continue to chat with friends while watching a video and is truly next-generation level.
3. Google Pixel 7 Pro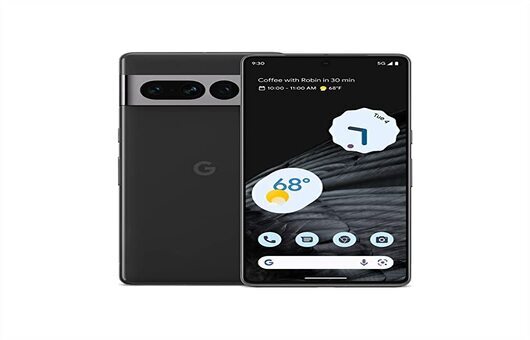 Sleek and stylish, the Google Pixel 7 Pro is faster and more productive than other devices offered by Google. The latest version of Google Pixel comes with a 6.7" QHD + LPTO display, which is bigger and better than Pixel 7. Its biggest attributes include the 48MP telephoto lens, 50MP wide lens and 12MP ultra-wide lens. Using 5G cellular technology and the Android operating system, the smartphone has an adaptive battery that can go up to 72 hours with its Extreme Battery Saver Mode.
The superlative camera technology embedded in the small body allows clicking authentic and high-resolution pictures. The device helps record striking videos with Cinematic Blur and has editing features like Magic Eraser, Face Unblur and Real Tone to create the most magical memories with your phone. Thus, users can click striking pictures with Macro Focus and rich colours.
Priced at $1249, the unlocked device gives you the advantage of choosing carriers and the data plan. Also, the Google Tensor G2 technology ensures a high level of security for the privacy and safety of sensitive data with layers of protection. The phone gives the flexibility of easy switching from iOS with the transmission of all the data in a few quick steps.
4. Samsung Galaxy Z Flip 4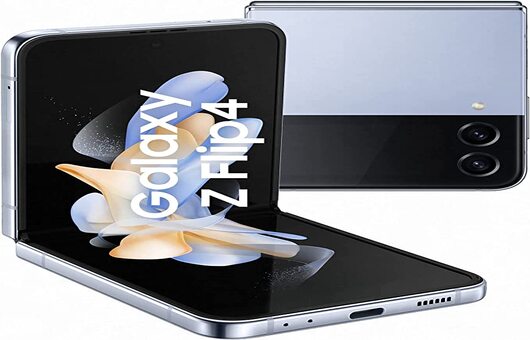 If you are an avid fan of foldable mobile phones, you would be happy to purchase the Samsung Galaxy Z Flip 4 that can fold into your pocket and yet offers a full-screen display. The robust and compact design offers a unique smartphone experience that comes with a 1.9-inch cover screen. The most astounding feature of this phone is the hands-free camera, FlexCam that takes jaw-dropping pictures with exceptional details and stunning angles.
The dual rear camera allows taking quick selfies even without unfolding the device. You can check the look in the mini preview on the cover screen to get a dramatic shot. Its unique design allows you to keep it propped open when you are video calling or taking pictures. The $1499 phone is protected against spills and splashes with its Gorilla Glass Victus+ TM. Also, long-lasting battery helps you use the phone all day long and gets charged quickly to reduce downtime.
The cover screen design is a remarkable attribute that helps the user look at the messages, read notifications and play music even when the phone is folded. Also, when you tap on the app, you can immediately transition to it when the phone is unfolded. Another amazing aspect of the device is nightography that offers excellent pictures even in low light. It is also helpful in reducing the problems of shaking camera and blurred pictures due to movement.
5. Motorola Edge 30 Pro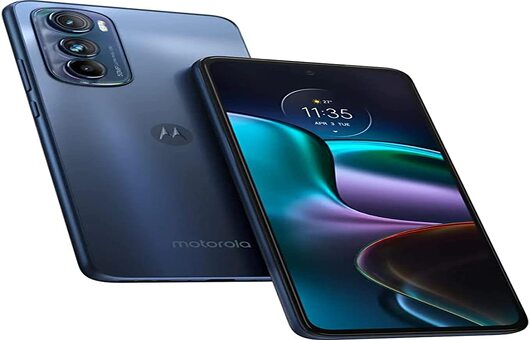 Working on 5G cellular technology, the Motorola Edge 30 Pro is unlocked for all carriers and utilises Android 12.0. The mobile device comes with instant all-pixel focus and HDR 10+ recording that helps users to get higher focus and faster performance from the camera. With the younger generation paying more attention to the camera, this phone satisfies them with high-resolution images even in low light. Plus, HDR 10+ recording offers more than a billion hues for a brighter picture that makes videos highly immersive.
The $1224 phone offers a battery life of up to 24 hours and the benefit of wireless charging, similar to the best wireless earbuds. Thus, you do not have to worry about entangled wires anymore. Its selfie camera offers another appealing advantage with its 60MP and 50MP ultra-wide lens. In addition, the phone offers an ideal platform for enjoying engaging videos with the help of its 144 Hz display and riveting Dolby Atmos audio. Add to this feeling the 6.7" OLED display and you have the best device to consume audio and video for streaming HD videos.
6. Apple iPhone 14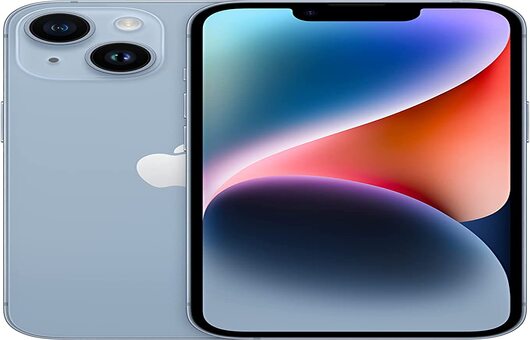 If you feel that the price of iPhone 14 Pro does not fit into your budget, you can opt for the affordable iPhone 14. Priced at $1,297, the durable and lasting device has a fascinating ceramic shield for strength. You can stop worrying about accidental spills as the phone is water resistant and detects a car crash to immediately notify your emergency contacts.
It comes with a 6.1" super retina XDR display and a highly advanced dual camera system, including 12 MP main and ultra-wide. The mobile device includes TrueDepth front camera with autofocus. Users can enjoy up to 20 hours of video playback with its long-lasting battery and superfast 5G cellular technology. The phone is loaded with a superspeedy chip and 5-core GPU that gives an enthralling gaming experience to gaming fanatics.
The difference between iPhone 14 Pro and this model is that iPhone 14 does not have ProMotion technology and an Always-On display. Also, it does not have Dynamic Island on the home screen for checking alerts. In addition, Pro has a 48MP camera. So, if budget is a constraint, you can easily opt for the cheaper iPhone 14 or iPhone 14 Plus that has a 6.7" display and is priced at $1479.
7. Samsung Galaxy A53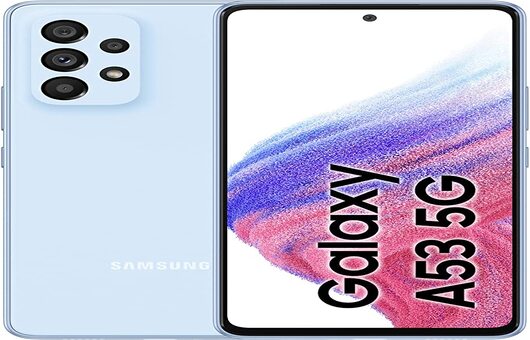 Cameras are becoming a priority in smartphones for those who want to upload high-quality videos online to gather a massive following. Thus, Samsung's Galaxy A53 has become a sought-after phone among youngsters with its 64 MP camera. The smartphone comes with a 6.5" screen that offers a thrilling gaming and streaming experience. Its 120 Hz refresh rate is an add-on for smooth scrolling and optical image stabilisation offers stable and clear videos that can be recorded in the dark as well.
The phone has a Game Booster feature that helps to optimise battery life and maintain its temperature while gaming. It blocks notifications to give you a seamless experience. Its FHD+ Super AMOLED display ensures that all the graphics and videos offer a cinematic feel to the user. Another interesting feature for media-savvy people is its 3D stereo sound and Dolby Atmos. In addition, you can enjoy a better clicking experience with AI image enhancer that automatically improves quality. The smartphone can be purchased at $598, which makes it an ideal choice for budget buyers.
8. Google Pixel 6a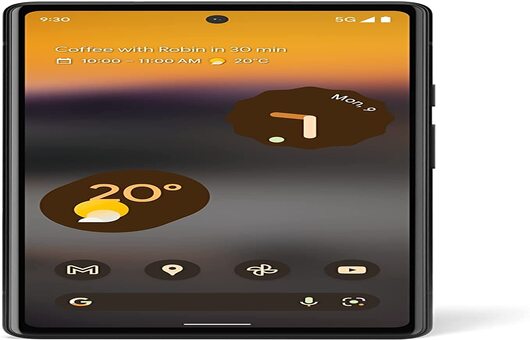 If you are an Android loyalist, you can grab the Google Pixel 6a unlocked 5G smartphone at an affordable price of $433. Working on Google Tensor technology, the device is extremely smart, fast and safe to use for saving personal information. The phone offers a resolution of 1080×2400 pixels and has a long battery backup that goes up to 24 hours with super speed charging ability. It also helps use apps with a faster and more responsive interface that even helps the pages to load quickly.
The smartphone follows the behaviour of the user and doesn't spend power on apps that are rarely used. In addition, its camera includes a variety of editing tools that help you take perfect pictures that are frame-worthy. These include Face Unblur to make the image look sharper and clearly visible. Real Tone helps to maintain the real skin tone of the people in the pictures and Magic Eraser offers the respite of eliminating the unwanted objects from the frame.
9. Apple iPhone 13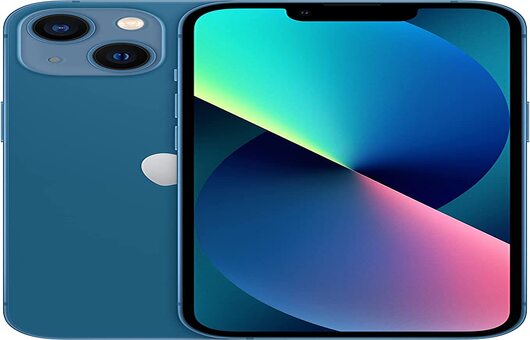 The popularity of Apple and its smartphones makes every version highly sought-after among its patrons. However, the high price tag makes them wait until the cost comes down with the introduction of new versions. So, if you are among them, you can opt for Apple iPhone 13, which is priced at $1,227. The sturdy device comes with a stunning display and an exceptional camera that allows recording superior-quality videos.
The smartphone consists of OLED display which is water and dust resistant and offers complete visibility in sunlight. Its 6.1" inch screen boasts of Super Retina XDR display for a bright and colourful viewing experience. If you are inclined towards filmmaking, this phone will help you create enthralling videos in cinematic mode, which is also available in TrueDepth front camera. The device includes sensor-shift optical image stabilisation and offers highly detailed photos with its ultra-wide camera.
Its battery lasts up to 19 hours and works on superfast 5G technology. If you find the cost a bit higher, you can opt for the Apple iPhone 13 mini with a 5.4" display. It is priced at $1,047 and has the same camera features and performance speed.
10. Apple iPhone SE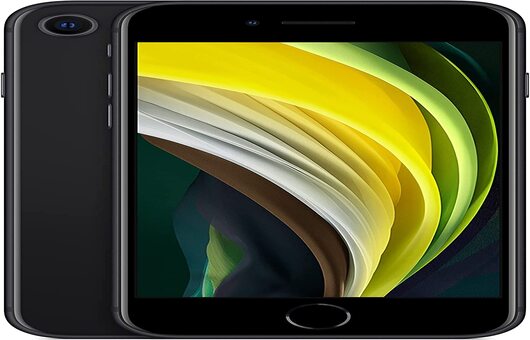 Those who wish to get an iPhone at a much lower range but want all the stunning features can grab the Apple iPhone SE. The smartphone comes with a 4.7" Retina HD display and 12MP wide camera. It allows the user to do a lot more at a low price of $799 because of its A13 Bionic chip that helps to launch apps and play games at super speed.
The handset offers 4K video streaming and the battery lasts for up to 13 hours on a single charge for uninterrupted entertainment. Other features include True Tone which helps to make the images look life-like because it adjusts the white balance. The Haptic Touch makes it easier to click and hold, while Augmented Reality apps help to check the measurements and get dazzled by the constellations.
You can also take advantage of the dual SIM feature to segregate your personal and business contacts and use audio sharing to pair two sets of Airpods or Beats headphones. It works well for those who do not want to spend too much on a mobile device.
Why Do You Need A Smartphone in 2023?
The question may have crossed your mind, but with the way the world is progressing, it is impossible to survive without a smartphone. We live in a digitised time where everything is becoming dependent on the internet. The COVID-19 pandemic helped a lot of people make the transition to the digital format because of the need of the hour. From conducting online classes for students and meetings for working professionals, the smartphone helped to stay entertained and connected through the chaos. It has myriad functionalities that make it matchless and appealing. Here are a few reasons for buying the best smartphone in 2023.
Enjoy Increased Connectivity
The most basic advantage of using a smartphone for any age group is that they can connect with their loved ones at anytime from anywhere. The device allows them to make audio or video call or chat and share data with someone. Sharing files and work-related documents for office workers has become a cakewalk because of the apps on their mobile devices. Communication is instant, smooth and streamlined with the help of a smartphone.
Get Information On Your Fingertips
The presence of the internet in a handheld device makes sourcing information effortless. From browsing several websites to searching for information online, you can learn about everything. Also, you can save all your personal information that can be challenging to remember, such as important passwords, bank details, credit card information, etc. You can use the phone as your virtual assistant by setting reminders, adding meetings and events to the calendar and getting notified about developments.
Make Quick Online Transactions
Transferring money to a loved one or making a payment to a service provider can be completed in an instant through the banking apps available on your smartphone. Mobile banking allows users to pay their bills and buy products and services from the comfort of their homes. They do not have to use cash or cheques to pay others. It can all be done with the tapping of your fingertips.
Capture Eye-Catching Images and Videos
You no longer need to spend money on bulky DSLR cameras that take up space. A smartphone does the needful with its premium-quality front and back cameras that help click remarkable pictures and record high-definition videos. The high-end mobile phones offer camera capabilities that help edit and create Hollywood-like videos with a small, portable device.
Keep Track of Your Health
Physical and mental health has taken precedence in the current scenario of stressful personal and professional lives. You can count your daily steps on the phone by downloading health apps. It helps women track their menstrual cycle and know about their fertile days. Many women use smart watches that can be connected to their smartphones to track their health status and data. With an Apple iPhone, you can create your health profile and know about changes in your health. You can even manage your sleep and stand time.
Entertainment On the Go
A smartphone in your hand means that you can enjoy endless entertainment. It helps you watch movies and listen to music, radio, podcasts, audiobooks, etc. You can browse through social media sites to consume a variety of multimedia uploaded by users, such as TikTok videos, Instagram Reels, Facebook posts, Pinterest Images, LinkedIn articles, etc. You can access news articles and blogs from various publications, influencers, celebrities and thought leaders. Sports enthusiasts can follow updates for live games and look up for all the breaking news to stay up-to-date.
Utilise Phone for Remote Working
Working from home has become a popular option among professionals because of the improved work-life balance. A smartphone can help you complete all the tasks at home without challenges. You can check and respond to emails, call your colleagues and interact with international clients, share files online, conduct meetings through video conferencing, etc. Mobile phones can also save data, organise notes, and access software that is needed for analysis.
Use GPS to Plan Your Trips
If you need help remembering the way to your destination, you can rely on your smartphone to find the exact location. GPS and Maps allow you to find any place anywhere in the world and give details about traffic congestion and the journey duration. It even helps you with a map of the shortest route to save time and alerts before an upcoming turn. So, you can reach any location if you have the address without getting lost or wandering unnecessarily.
Wrapping Up
Communication is a basic social need, and the smartphone has proven to be an essential facilitator of interaction in various forms. The comfort and convenience offered by the mobile device are unmatched. So, use the tips and the brand list mentioned above to ensure that you buy the best Smartphone in 2023.